Last Saturday Jack and I went to NJ to a place called Jellybean Jungle. We met up with some other moms and babies from the message board that I've been on since Jack was born. All the moms on there have babies that were born in April 2008 so it was fun to get some of them together. Jellybean Jungle is an indoor play area for kids under 5. They have things to climb on and play with a few ball pits which the kids loved. All the other moms that came had girls so Jack was the only boy but I don't think he minded at all :) Here are some pics from our day.
Jack playing with a little girl, Nani. He kept throwing the plastic balls at her head and laughing. She just looked at him like he was crazy.
The kids all running around and playing.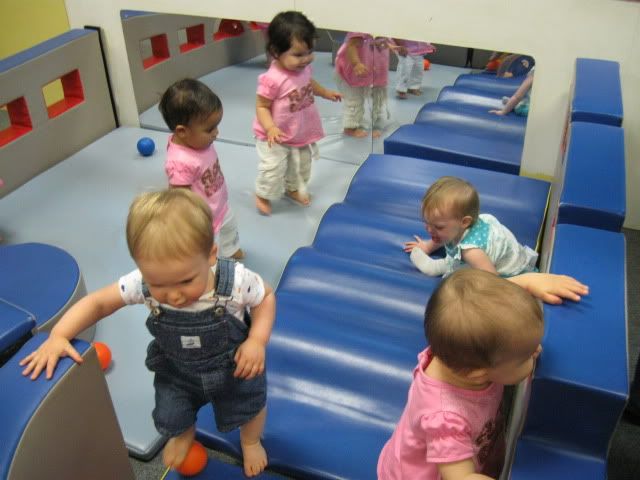 All the moms and babies.
Right before we left, we tried lining up all the kids in one of the ball pits. We should have done it when we got there because they were all hungry and tired and crying...except Jack...I think he was laughing at all the crying girls!